About company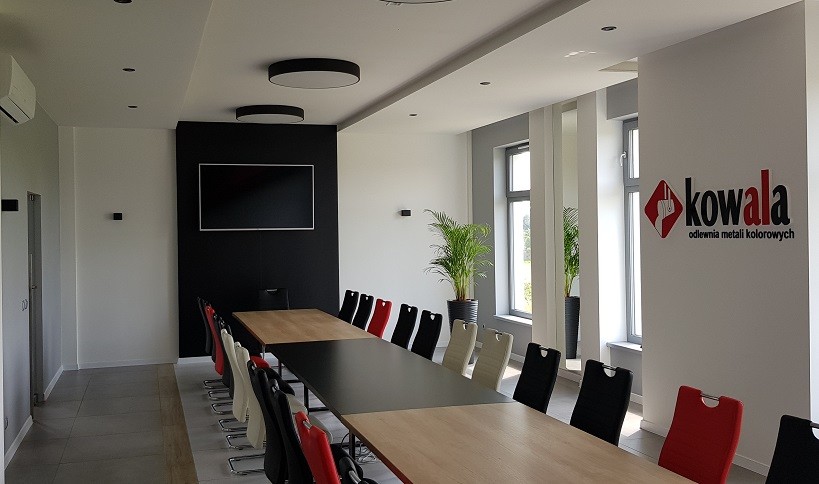 The Odlewnia Kowala company was established in 1986 by Erwin Kowala. Nowadays, the company is managed by the second and third generation. We manufacture aluminium casts. Our operations are located in Ustroń and Chybie in the Silesia Voivodship. In the first one, which also is our headquarters, we manufacture casts in sand casting technology. The latter is dedicated to die cast technology products. From the begging, the cast sales systematically grow and currently are at the level of approximately 450 tons per year.
DEVELOPMENT OBJECTIVES
In our development, we aim at offering wide range of casts made using our own production capabilities, becoming independent from external companies. This will allow us to become even more competitive. Purchase of the CNC AVIAturn 50M lathe in 2016 was one of the first steps to achieve our goals.
EXPORT OBJECTIVE
A significant increase of export, especially in terms of sand casting products is one of our latest successes. We supply our products for companies operating in Germany, Czech Republic, Slovakia, the Netherlands, Denmark and Great Britain.
We are seeing a huge potential in terms of exporting aluminum casts to EU countries and therefore our goal is to regularly increase its share in total sales.
SPONSORING
In 2015 and 2016 we sponsored the ULTER SPORT Really Team in the Opel Adam Cup: Jerzy Tomaszczyk and Łukasz Sitek.
BUSINESS VALUES
As a family-run company, in our management we follow the principles of honesty, responsibility and tradition which are indispensable for building a company stable for generations.
Thanks to our cooperation with Family-Run Businesses Foundation we us a Family-Run Business tree.