Quality
In the year 2005 we have implemented Quality Management System according on standard PN – EN ISO 9001 and we continuously follow up the procedures and certificate by TUV NORD CERT.
Quality there is on the main point in all processes in our firm. Continuous Improvement System (KAIZEN), support to raise productivity and better realized customer requirement.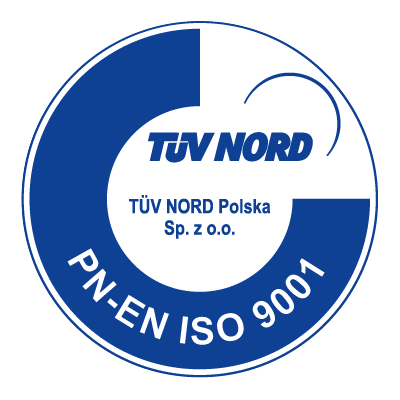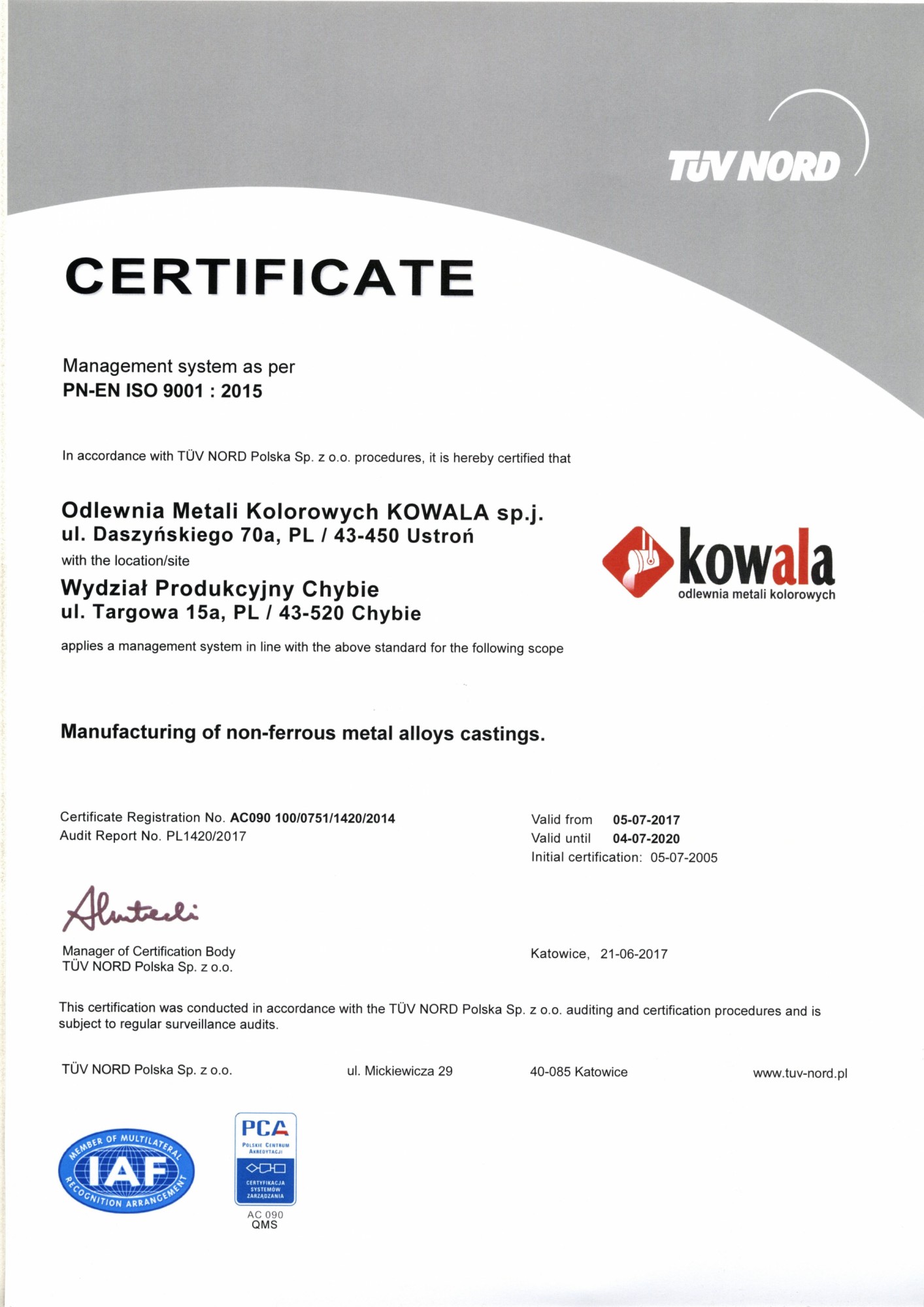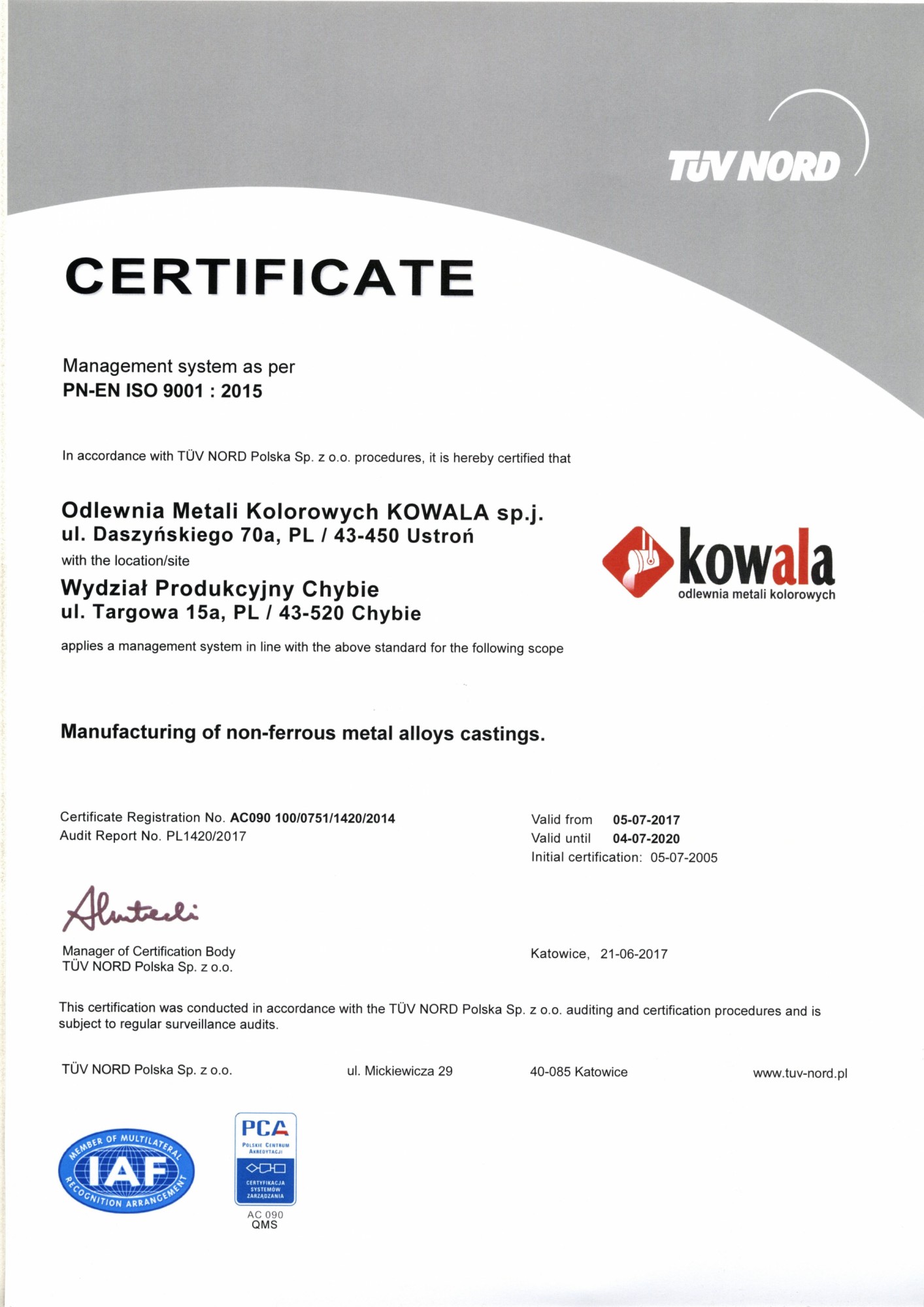 Quality policy
Our products and service in casting production have high quality, good prices for to meet the customers' requirements. The quality politic is the main element for to keep the good condition of our firm. We are going to realize she through follow up the strategic targets as:
- follow up QMS (Quality Management System and C) and Certificate according standards PN – EN ISO 9001: 2015 and develop continuous improvement for stable and strong market position of our firm.
- fallow up customers' requirements and needs present and future clients which we can fulfil.
-next is Developing Plan of our firm for expand production possibility and our offer and let us to meet easy new clients.
-continuous improvement in technology and monitoring system in whole production processes.
-continuous develop base of technical details and also processes measurement and informatics equipment.
-still develop skills and qualification of our employees' through trainings and involve them in responsibility for quality system management realisation.
-enlightening all employees' idea that their activities decided about quality and requirement should be still higher and higher.
-co – operation with renowned suppliers of materials and components, also service.
-delivery - on time and improvement all service for the customers.
-consulting in maintains and technical service for our clients.
-fulfil participation of all the employers in maintenance and improvement of Quality Management System.
In the name of all employers and myself I bind one-self for fulfil up targets of Quality Politic and continuously improvement Quality Management System conformable with standards PN – EN ISO 9001: 2015 and low regulation.
Business Owners

Adam Kowala

Arkadiusz Kowala