Complex manufacturing of castings
Thanks to both our abilities and cooperation with companies in various industry branches we are able to offer complex performance of details. A customer orders a product according to the specifications agreed beforehand and we are doing the rest. Starting with the mould to the processed cast.
More
ISO 9001:2015 CERTIFICATE confirming the quality
Implementation of the Quality Management System according to PN-EN ISO 9001 for die casts in 2005 constituted a confirmation of the products manufactured by us. The system is regularly supervised by TUV NORD CERD in accordance with the audit and certification procedure.
More
The Odlewnia Kowala company was established in 1986 in Ustroń.
We manufacture aluminium casts in die cast and sand casting technologies.
More
We run a family-owned aluminum foundry. Our company is a multi-generation business with long traditions. We build on the experience of the company's founders and combine it with the achievements of modern technology. We invest in our staff, equipment and development of competences of our employees, as we know that they translate into high standards of services we provide.
These include:
making castings in die casting and sand casting technologies;
metal finishing and machining;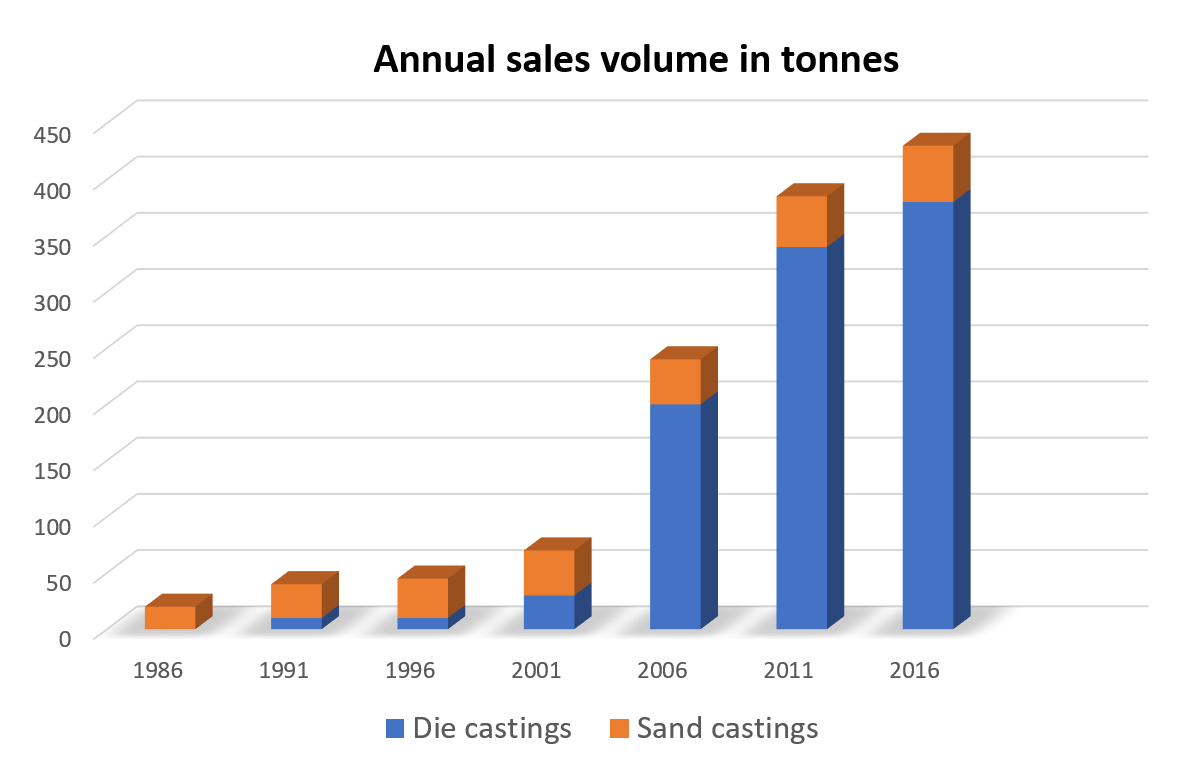 We are an independent business with well-equipped machine base. We manufacture all our products on site, from scratch, ensuring their high quality and attractive price. We develop, analyze and adjust each project. While doing so we always prioritize accuracy, pay attention to the precise finishing of every detail, and at the same time we make sure the product meets country and world standards. Thanks to our own capacity as well as cooperation with external companies we are able to provide comprehensive services: we provide castings, machine their surfaces and protect them by applying appropriate coating.
Our components are manufactured from high quality raw materials only, which we obtain from proven suppliers. We use molds and models produced in cooperation with our trusted contractors. We monitor the subsequent stages of the manufacturing process and improve our Quality Management System. Consequently, we are confident, that our finished goods will correspond to the assumptions in 100%, and will be free from defects, durable, as well as optimized for the expectations of the customer.
In our aluminum foundry we make technical components for use in the machine, electrotechnical, power, automotive, construction industries, as well as in agriculture. The size of the order does not matter to us. We prepare castings in small and large series, at the exact quantity requested by the Customer.
We guarantee professional service based on versatile solutions, flexible approach to Customer needs, professional advice and at competitive prices!