WHY DO WE CAST?
Out of passion for creating something from nothing. Casting offers extraordinary opportunities to manufacture a full-featured element out of an ordinary piece of metal. It allows to produce parts in almost any shape. Casting has enormous potential, which we try to use to the fullest. We have enjoyed it so much that casting has become our passion.
MISSION OF OUR COMPANY
The mission of our company is to constantly increase our group of satisfied customers, to satisfy their needs in all aspects of our cooperation. We implement this mission through constant development of our production, system, and procedural base, through a system of trainings, as well as through full commitment of our employees. Our cooperation with customers is based on the principles of partnership, with the primary goal to deliver top-quality castings on time – to guarantee full satisfaction of their recipients.
The Odlewnia Kowala company was established in 1986 in Ustroń.
We specialise in the production of aluminium alloy castings in the pressure and sand casting technology
Our company specialises in:
the production of aluminium alloy castings in the pressure and sand casting technology
surface and mechanical processing
Our company is a multi-generational business with traditions. We have been present on the market for over 30 years now. We draw on the experience of our founders and we combine it with the achievements of modern technology. We have been operating according to the principles of the ISO 9001 Quality Management System for 15 years now. We invest in our staff, our equipment, and the development of our employees' competence, because we know it translates into high standards of the services we offer. Thanks to our own capacities, as well as our cooperation with external businesses, we offer comprehensive services: from a mould to a fully processed casting.
Our company has been honoured with the prestigious title of a "Business Gazelle", awarded to the most dynamically developing small and medium enterprises.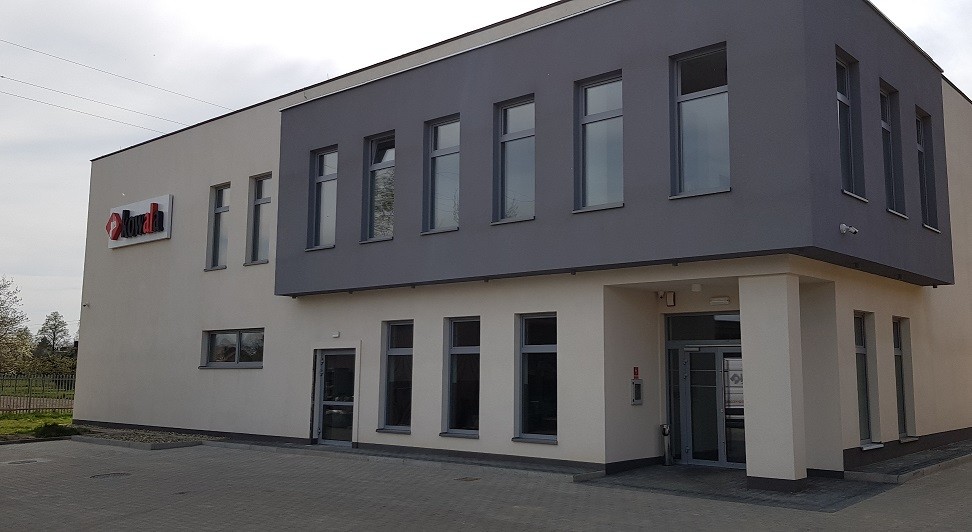 New headquarters in Chybie
We constantly receive new contracts from our satisfied customers, as well as we win new ones, which translates into a constant increase of sales.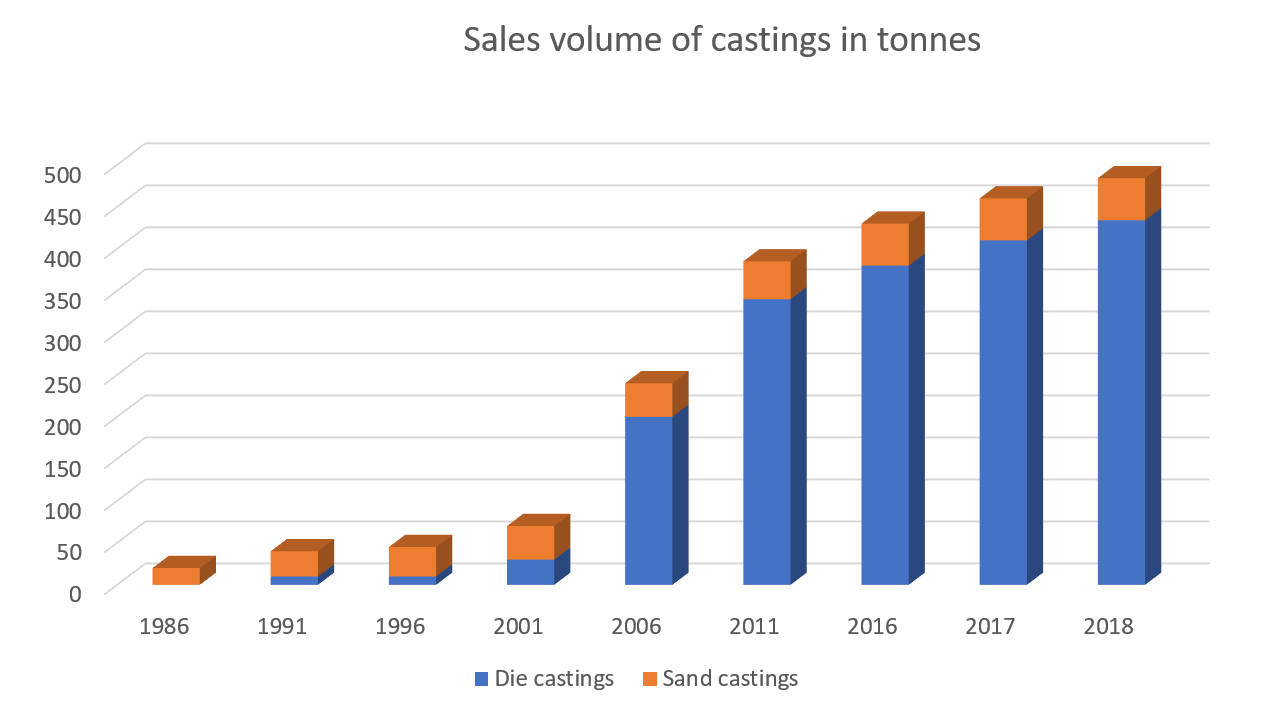 We are an independent company with a well-equipped machine park. All castings are made on our premises from scratch. We make every effort to make sure our workmanship is immaculate and our prices are attractive. We develop, analyse, and customise every single project. In doing so we are guided by precision. We pay attention to accuracy when working on every single detail, and at the same time we make sure that the end product satisfies the standards in force in Poland and abroad.
We manufacture our castings exclusively from top-quality attested raw materials, which are delivered by our reliable suppliers. We make use of casting moulds and models created in cooperation with our trusted contractors. We monitor subsequent stages of the production process and we improve our Quality Management System. Thanks to that, we are certain that our product is 100% compliant with the plans, free from any defects, reliable, as well as optimised so as to meet the customer's expectations.
In our aluminium foundry we make castings to be used in the machine industry, electrotechnical industry, power engineering, automotive industry, construction, agriculture. We produce castings in small and large batches.
We systematically increase the export share in the total sales. Currently, we deliver our products to companies operating in 6 European states.
We guarantee professional services based on comprehensive solutions, a flexible approach to customers' needs, expert advice, and all this at competitive prices!
Our Company is divided into two plants. The branch in Ustroń manufactures sand castings, whereas the branch in Chybie specialises in pressure castings and CNC machining.
We export our castings to: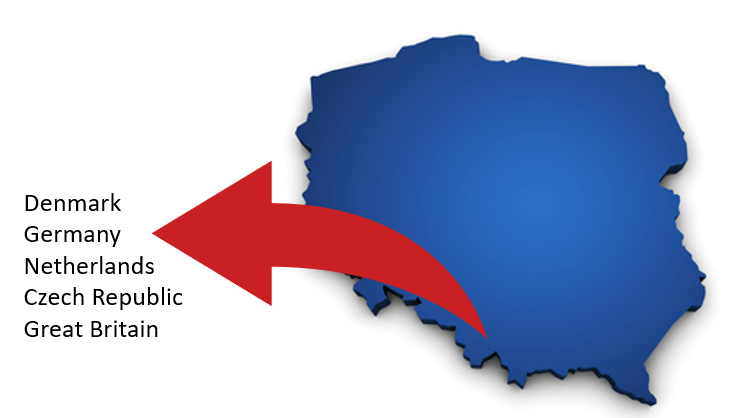 Send your inquiry to the address: biuro@odlewnia-kowala.com.pl