Sand Castings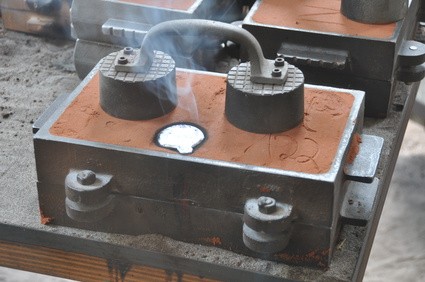 In our company, we manufacture sand castings:
from aluminium alloys
of unit weights up to 20 kg
in the manual moulding technology
moulded in the bentonite or oil mass
Depending on the customer's requirements, additionally we can offer:
printing prototype elements
thermal processing
Special features of sand castings
The forms of sand castings are less precise, their dimensions are less accurate, and their surface is more rough as compared to castings manufactured in the pressure casting technology. Nevertheless, the production preparation time is relatively short, and its cost is several times lower in comparison to the pressure technology. With this method, we manufacture castings weighing up to 20 kg, and thanks to the application of sand cores we can make details in complicated shapes. This method is applied predominantly in low volume quantities.
What does the production look like?
Sand castings are produced by means of moulds made of moulding sand. We fill them with a liquid aluminium alloy, we wait until it hardens, and we take the half-products out of the mould. They are ready for further processing. We provide raw castings with the required shapes and dimensions through mechanical machining, e.g. with the application of the CNC technology, and we carry out surface processing (e.g. sanding, shot blasting). It goes without saying that the entire production process is supervised by our well-qualified staff. They watch over the correct course of production, carry out quality inspections on castings, and make sure that each and every operation is performed in an appropriate manner. This in turn translates into quality, durability, and resistance of the finished product. Our knowledge, experience, and well-qualified staff allow us to implement complicated projects. We undertake them with full responsibility, taking into account the standards and legal regulations in force.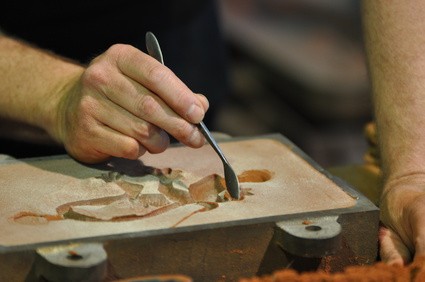 15 employees at the sand casting foundry department
Area of the sand castings foundry hall: 250 m2

Send your inquiry to the address: biuro@odlewnia-kowala.com.pl