Die Castings
We manufacture aluminum die castings using cold chambers and hydraulic presses. Our products are formed in the process of liquid metal shaping. The raw material is pumped into a chamber machine with the clamping force of 100-420 tons. Next, a moving piston of the die-casting machine exerts pressure, injecting liquid aluminum which fills the cavity of the mold and that way takes the desired shape. Finished goods are trimmed, machined or surfaced and finally galvanized or powder coated in cooperation. The work runs smoothly, and experienced staff supervise the flow of the process. Our employees operate machines, supervise the subsequent stages of production and inspect products for any possible defects.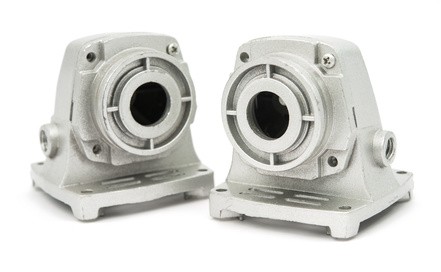 Characteristics of our die casts:

- unit weight from 0.01 to 4 kg
- on cold chamber machines
- comprehensive production - FIND OUT MORE
- die-casting foundry shop area: 800 sqm
- division staff: 40
Requests for quotation: biuro@odlewnia-kowala.com.pl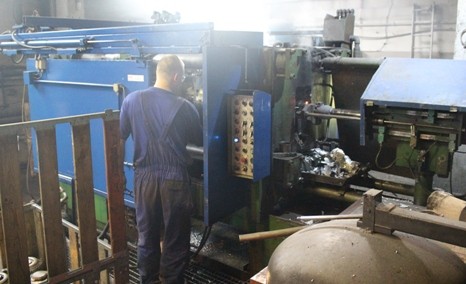 We operate 7 cold chamber machines:
- IDRA 420 x 2 machines
- CASTMATIC 420
- POLAK 400
- CASTMATIC 330
- POLAK 100 (vertical) x 2 machines
We trim the castings using hydraulic and eccentric presses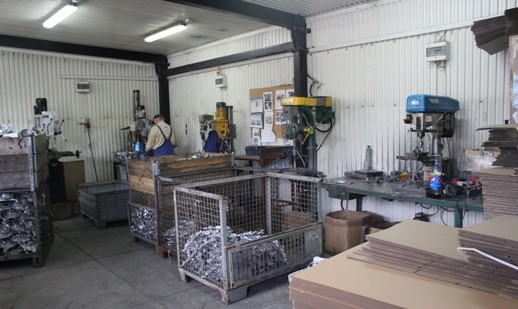 Characteristics of manufacturing pressure castings compared to sand castings:
- lower unit cost
- high dimensional accuracy
- smooth surfaces
- higher costs of equipment
- longer lead time for production
What are the characteristics of our pressure castings from aluminum alloy?
durable and lightweight products with excellent mechanical and physical properties
high precision of production, precise finishing of details, outstanding aesthetics and quality of surfaces.
excellent shape mapping.
easy fit with other parts.
multiple applications in a variety of industries.
possibility of multiple use and recycling