PRESSURE FORMS
In cooperation with local experienced tool shops we offer our customers the preparation of pressure forms and trimmers. These are both moulds with simple divisions and more complicated ones, with side slides and servos. Thanks to the fact that our contractors are based nearby, we are able to react instantly in the event of a sudden failure of a specific tool.
Pressure moulds are tools intended for making pressure castings of aluminium alloys. They are made of tool steel. The moulding elements are hardened and covered with a non-metallic protective coating, thanks to which they are used in multi-series and mass production. Well designed, they constitute the foundation for the operations of every pressure foundry. Indispensable in the production of car parts, household appliances, electrotechnical devices, parts to LED lamps.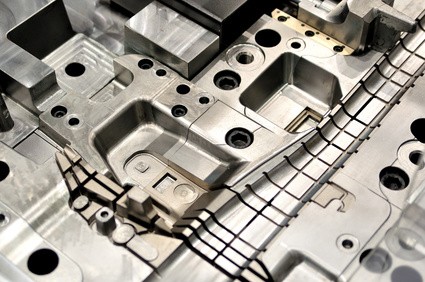 Pressure moulds are durable tools, ideal for difficult working conditions. Individually designed and optimised in terms of structure, they make sure that the production process in the pressure aluminium foundry runs smoothly and efficiently. Created in order to improve mass production of thin-walled castings, maintaining high repeatability of shapes and dimensions. Their application reduces the costs and boosts the efficiency of production processes. The casting process making use of pressure moulds results in dimensionally accurate products with very smooth surfaces. Furthermore, castings produced by this method demonstrate excellent chemical, physical, and mechanical properties. They look nice. They do not require intensive finishing processes as they faithfully reproduce the shape of the mould.
Our pressure foundry also offers services of supervision and maintenance of instrumentation manufactured by us.

Send your inquiry to the address: biuro@odlewnia-kowala.com.pl